"Welcome to my on-line wellness and self development site created to show you how to Turn off obstacles and Switch on life improving opportunities".
"My mission is to help aspiring, courageous and determined people managing different challenges by providing  personalised coaching & support, development tools for a new start and opportunities to build or boost income- so that dreams, passions and a desired lifestyle are achievable".
Q. What are the things that hold you back from living the life you dream about?
Q. Do you face health related challenges that make you feel that great opportunities or life improving events are out of your reach?
Q. Is your life on hold because stepping out of your confort zone, you worry about failing at new ideas and wouldn't know where to start anyway?
Then, you have come to the right place because on this site, I share some useful tools to get you started on a rewarding Life Journey, where challenges and obstacles can (and do) become life improving opportunities when you take that all-important first step.
So, I warmly encourage and invite you to start your new journey by using the valuable support tools recommended here.
START THE BALL ROLLING
I understand what it's like to face health challenges that grab on and pull you down, so the tools I share here are really valuable if you want to improve your health, grow your income and live a happier, more purposeful life that completely works for you!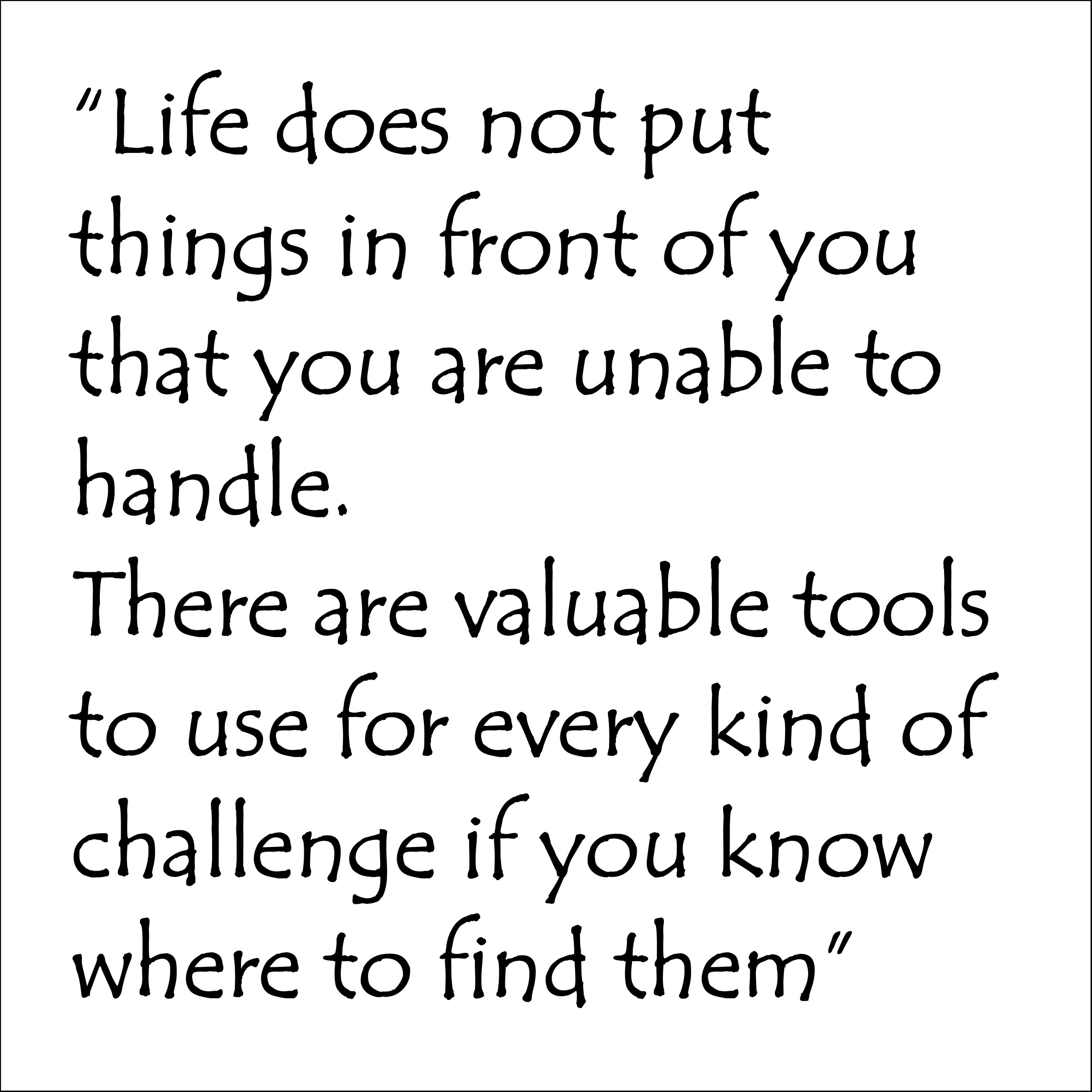 Using a combination of tools is an essential part of life
While it's important to manage lifes events realistically, Do you long to fulfill ongoing dreams but with health related challenges often just except far less from your goals- to a point now where you remember lost opportunities?
Do you have creative or business ideas but lack knowledge, inspiration and support to help you develop these?
Do you 'get on' with day-to-day life but feel unfulfilled because you still lack purpose and passion for what you do?
Becoming noteably unwell and after saying goodbye to my business, I asked myself these questions and realised that the 'old' way of working, earning an income and living out dreams was no longer possible or even exciting to me.
Finding and being part of an amazing on-line digital platform introduced me to a world of like-minded people and genuine opportunities again. It was a valuable turning point and provided the missing tools I knew were missing before joining.
I believe that there are so many great reasons for you to start your new journey from here too!
FREE Health Promoting Supplements
Recommended dose:
Take 1 daily for 7 Days
When we are working to improve our health, it is often a combination of ideas and tools that we use together that bring the most meaningful and lasting results.
My Bhumi Health Promoting Newsletters contain information, videos and activities that become very useful building blocks and may also prove to be important on your new wellness journey.
Straight-Talk Alert. Please read this carefully so you know exactly where you stand. We are all very different, so individual results using holistic tips and ideas shared here will vary. Some people will experience significant improvements while others report little or no benefits. Income results with anything I also share on this website are not guaranteed. There are those who will not earn any money or get any result at all using the training, tools, tips, and ideas I share. It all depends on your determination, hard work, ability to follow directions and having an understanding that you will take full responsibility for your results as an owner or entrepreneur. My goal is to recommend online tools, education, tips, and ideas that support your continued drive for better health and kick-start your business, but the effort you put in is what will make or break your success. "Success is the sum of small efforts, repeated day in and day out" -Robert Collier.